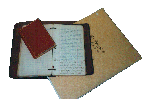 Who Was Who In America 1897-1942
LEA, Preston, governor; b. Wilmington, Del., Nov. 12, 1841; s. William and Jane Scott (Lovett) L. ; ed. Lawrenceville, N.J.; m. Adelaide Moore, Oct. 28, 1870 (died 1888); m. 2d. Eliza Naudain Corbit, 1897. at 18 entered father's mill and after his death, 1876, pres. William Lea & Sons Co.; pres. Union Nat. Bank, 1888 -- ; v.p. Farmer's Mut. Ins. Co.; dir, Phila, Baltimore & Washington R.R.; pres. Equitable Guarantee & Trust Co., Wilmington Ry. Co. Gov. of Del. Died Dec. 4, 1916.
---
Preston Lea
54th Governor of Delaware
Served: January 17, 1905 to January 19, 1909
Born: November 12, 1841, Wilmington, De., (William & Jane Scott Lovett Lea)
Died: December 4, 1916, New Castle, De., Interred: Wilmington & Brandywine Cemetery, Wilmington, De.
New Castle County, Republican, Age 63, Miller, Quaker
Also served: No other political office.
Military Service: None.
Married: Eliza Naudain Corbit, Children: Names unknown.
Home: 909 Delaware Avenue, New Castle, De. (Not Standing)
from Delaware's Governors "1901 to 1949"
[no mention of his first wife Adelaide Moore nor their three daughters; clearly this page's editors need to do some additional research]